VHB Tapes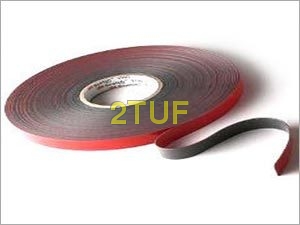 VHB Tapes
VHB Tapes or Acrylic Foam Tapes
We provide a wide range of VHB Tapes /Acrylic Foam Tapes which is
formulated with acrylic adhesive. These are known for their high adhesion capacity and are an ideal replacement for mechanical fasteners and welding. Keeping in mind the varied requirements of our clients, we also customize our product on various parameters.
Application Areas
To bond glass to glass
Glass to steel bonding
Glass to aluminium bonding
Metal to metal bonding
For structural glazing bonding.